This place is for nature lovers
It is the winter home of migratory birds and in spring, you can see fish as they migrate through the fish passage of the dam in Gambsheim!
THE GREAT CROSSING
When you reach the river, your senses are on high alert as you cross the Rhine into Germany and there is so much to see. Locks with barges and long cruise ships, the eddy of the hydroelectric power station, water birds, metal footbridges for pedestrians and cyclists and, in the middle, a geometrically shaped concrete construction that stands out.
FISH PASSAGE
From the road, you are drawn to the car park below and you decide to go down for a closer look. A signboard says "fish pass". Now you become curious. You do not know what to expect, but you decide to enter the building. A narrow staircase leads you to the basement and there, to your surprise, is a large open space.
VISITOR AREAS
The underwater rooms show the structures that allow fish to pass through dams as they migrate. The display includes light panels, videos, resin replicas of migratory fish and actual fish in a large aquarium. With the audio guide, you are independent and still have complete information about the whole facility, inside and outside around the fish pass.
A FAMILY-FRIENDLY PLACE
Wooden play equipment for children and a touch pool make the place fun and interactive. Have you ever stroked a fish? Just like grown-ups, youngsters can have their own junior version of the audio guide.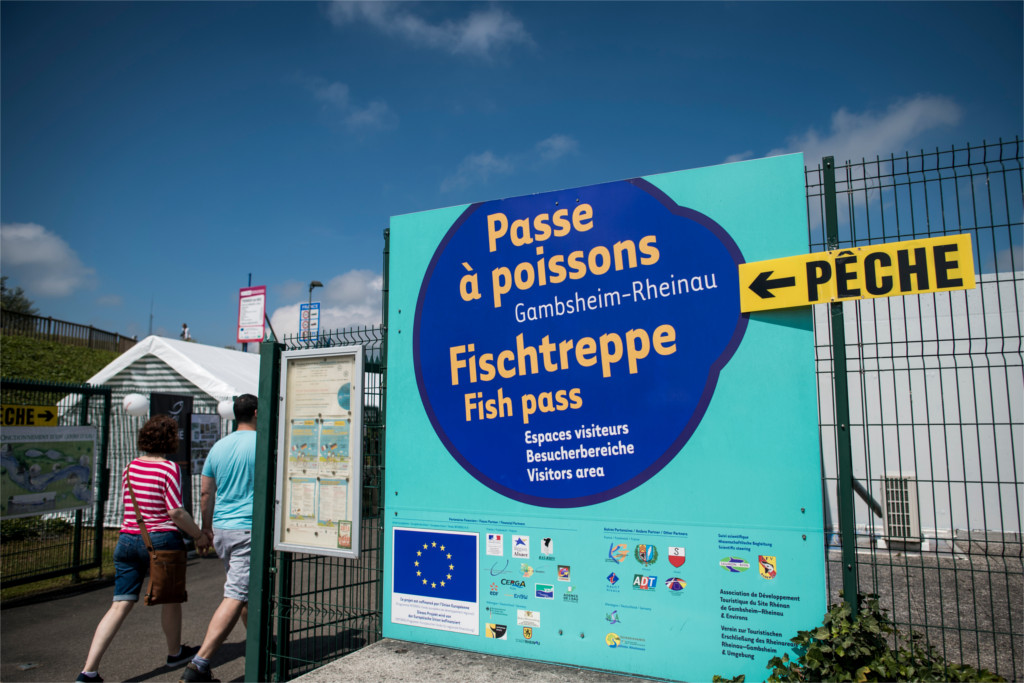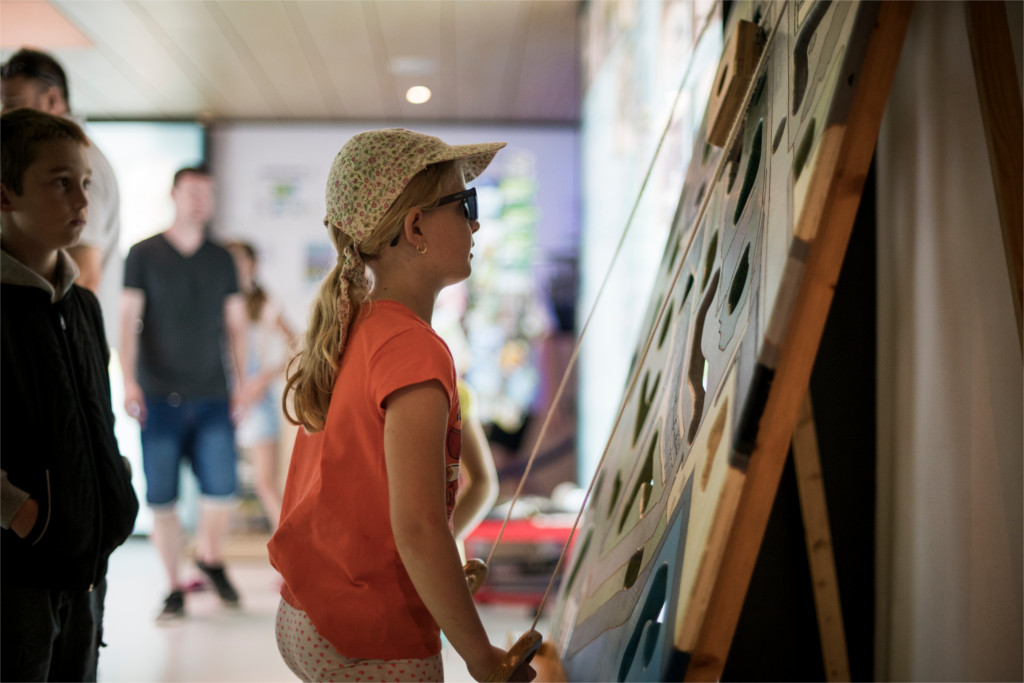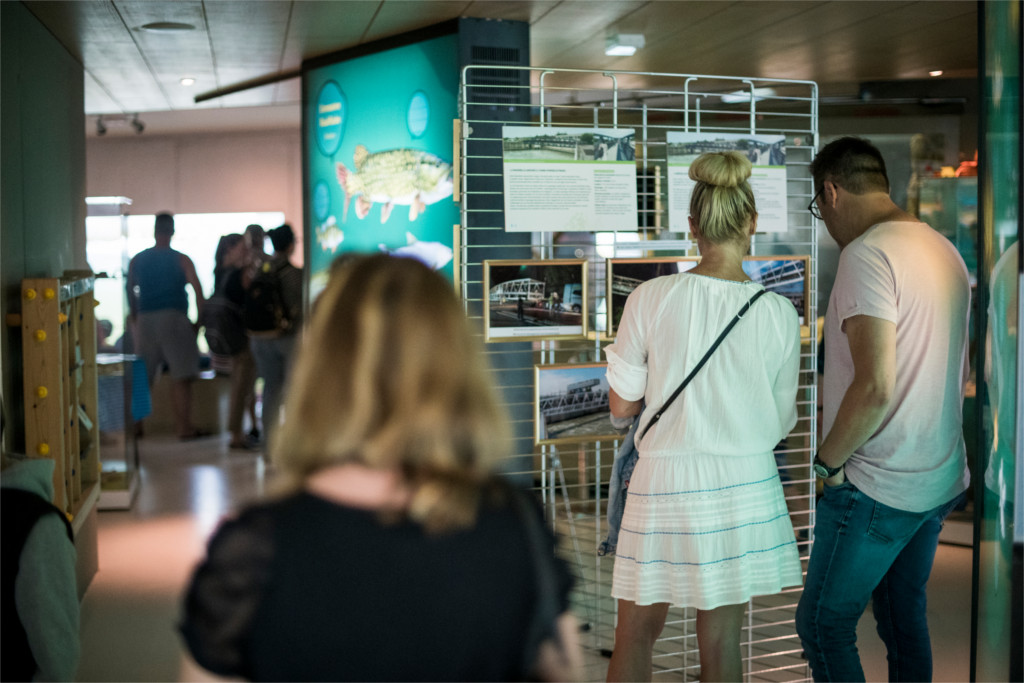 PROTECTING THE ENVIRONMENT
The experience is fleeting and can even be frustrating, because you do not always get to see fish in the pools. But you do realise how fragile nature and fish can be. You understand the importance of these constructions for facilitating migration and the vital necessity to protect our rivers and streams.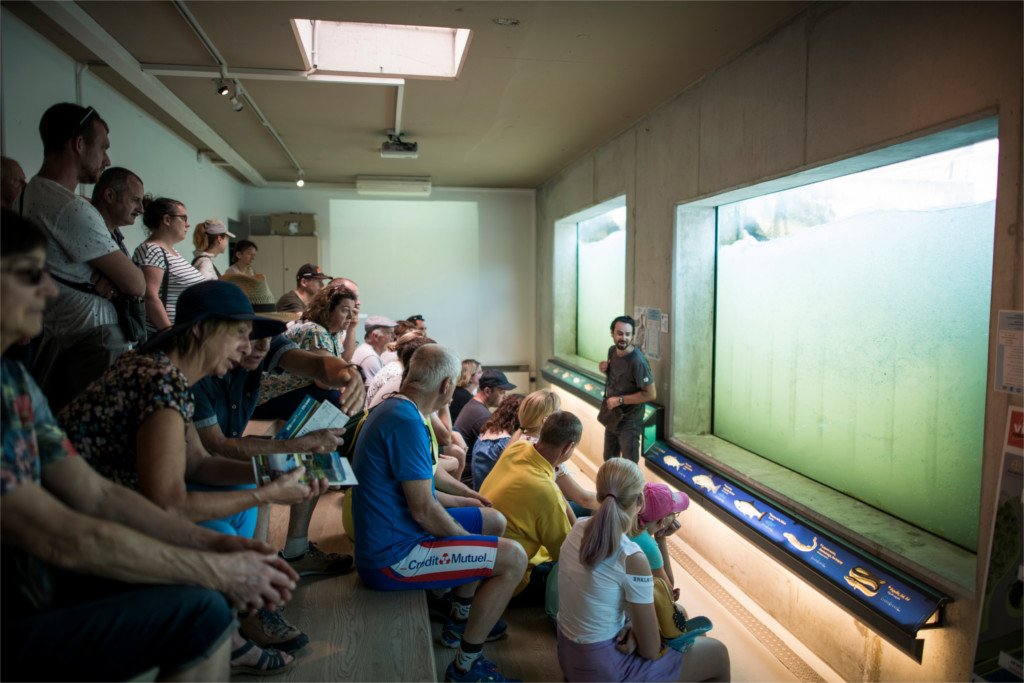 A LIFE-SIZE SHOW
You are instinctively drawn to the three large windows of the observation room, and hypnotized by the thousands of dancing bubbles. For a brief instant, you almost expect to see the little mermaid. But then you come back to reality and hope to get a sight of fish like salmon, trout and even eels as they swim upstream. You could be watching a track and field event as you wait feverishly for a fish to arrive. You encourage it along and follow it excitedly as it moves from pool to pool, against all odds. Even the loudspeakers reproduce the gurgling water, and the illusion is complete!
FISH PASSAGE
The best times to see fish are spring and autumn.
Location:
RD2 on the Rhine between Gambsheim (F) and Rheinau (D)
Contact : +33 (0)3 88 96 44 08
Web site: www.passage309.eu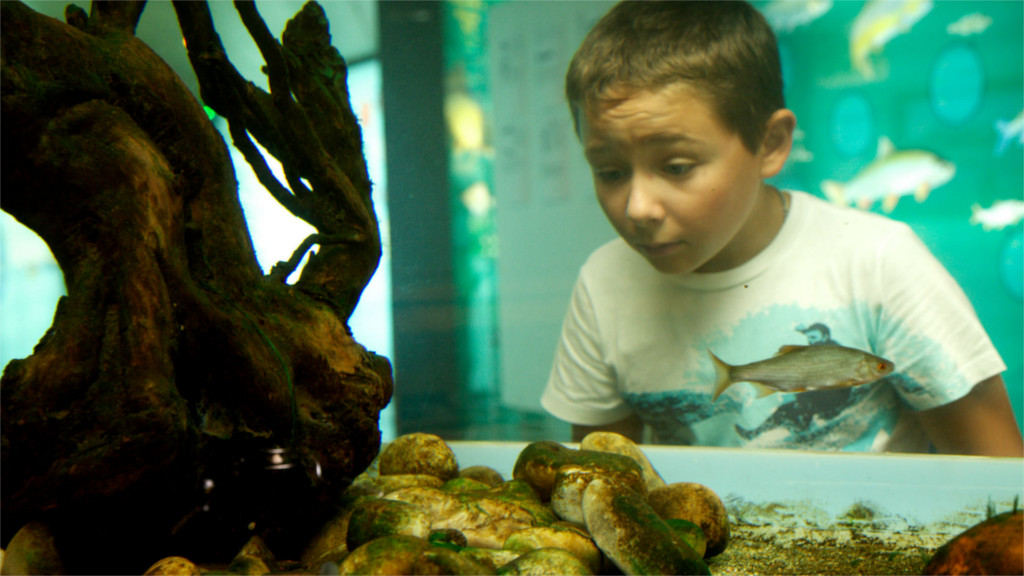 Find your land of migration