Boats on the water
You don't have to go to the South of France to admire boats on the water! In Gambsheim, take some time to enjoy lunch at the restaurant located right next to the lock. Look at the boats as they pass through the lock and have a memorable lunch!
GIANT POOLS
The Gambsheim lock is the largest in France's inland waterways and it shows! Since 1974, the 272-tonne downstream gates have been opening and closing on the 270-metre long and 24-metre wide chamber. This means that 70,000 m³ of water is discharged with each passage.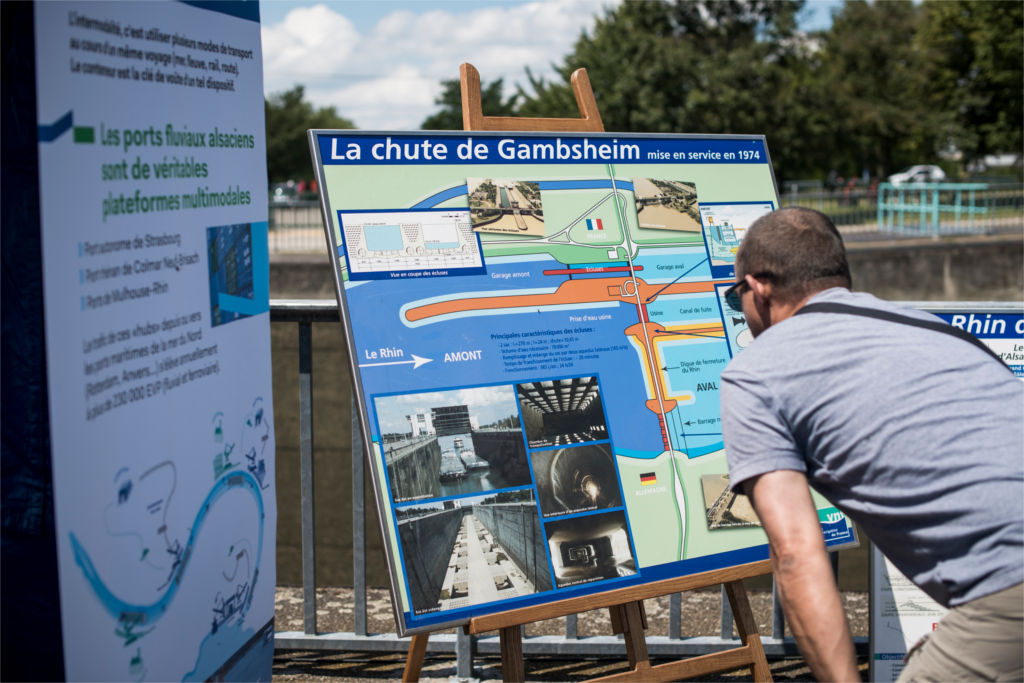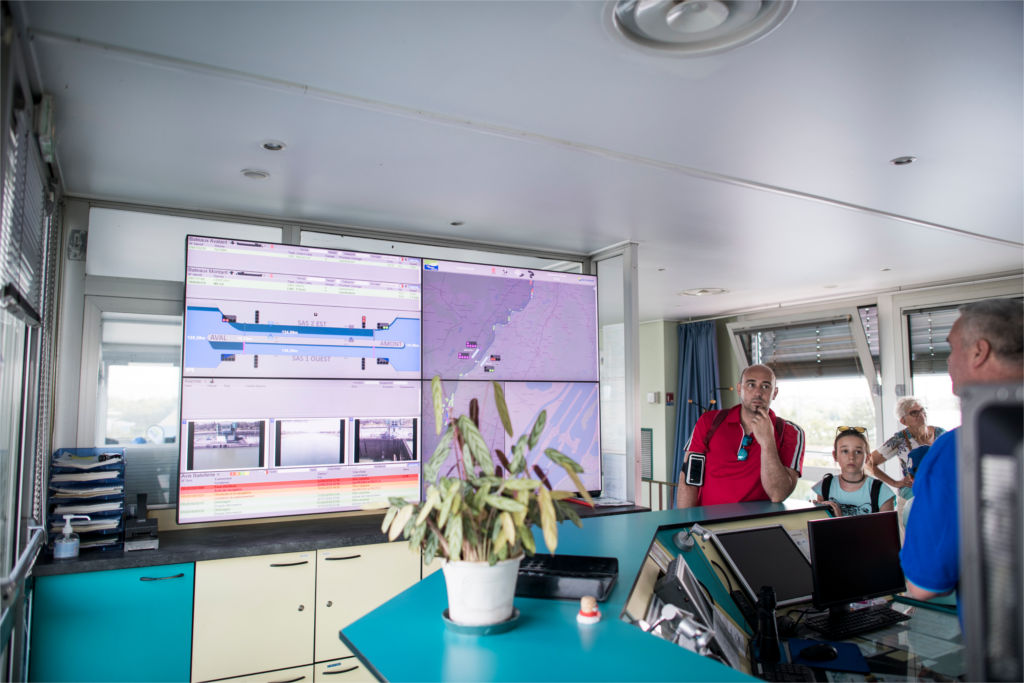 LIFE ON THE LOCK
In less than 15 minutes, long freight barges, cruise ships and even small pleasure craft pass through the lock. The comings and goings of the different vessels create a live show punctuated by the whistle from the control tower that warns of the closing of the giant gates. 70 ships sail up and down the Rhine, sometimes from Basel in Switzerland to the ports of Antwerp and Rotterdam in Holland.
A STOP AT THE TERRACE
What could be better than sitting on the terrace of the restaurant with the typical Alsatian name S'Rhinkaechele* for an aperitif, an ice cream or a hot drink? And for those who have more time, they also serve traditional and classic dishes.
*the little kitchen on the Rhine
A WATERFRONT PICNIC
With your family, alone or with your partner, you walk along the lock, put down your blanket and settle down on the bank. With sunglasses to keep out the glare and a drink in your hand, life could not be better. You enjoy a moment of peace and quiet with the view of the Black Forest in front of you.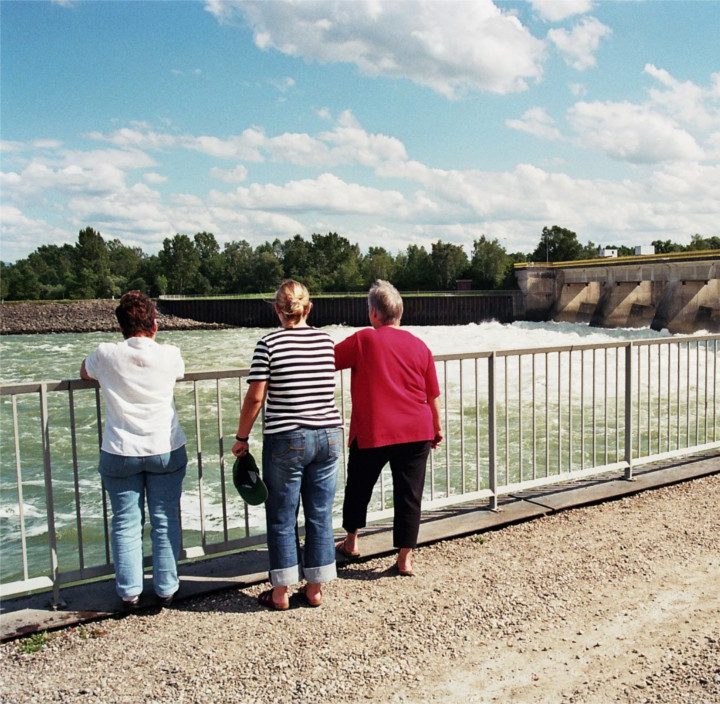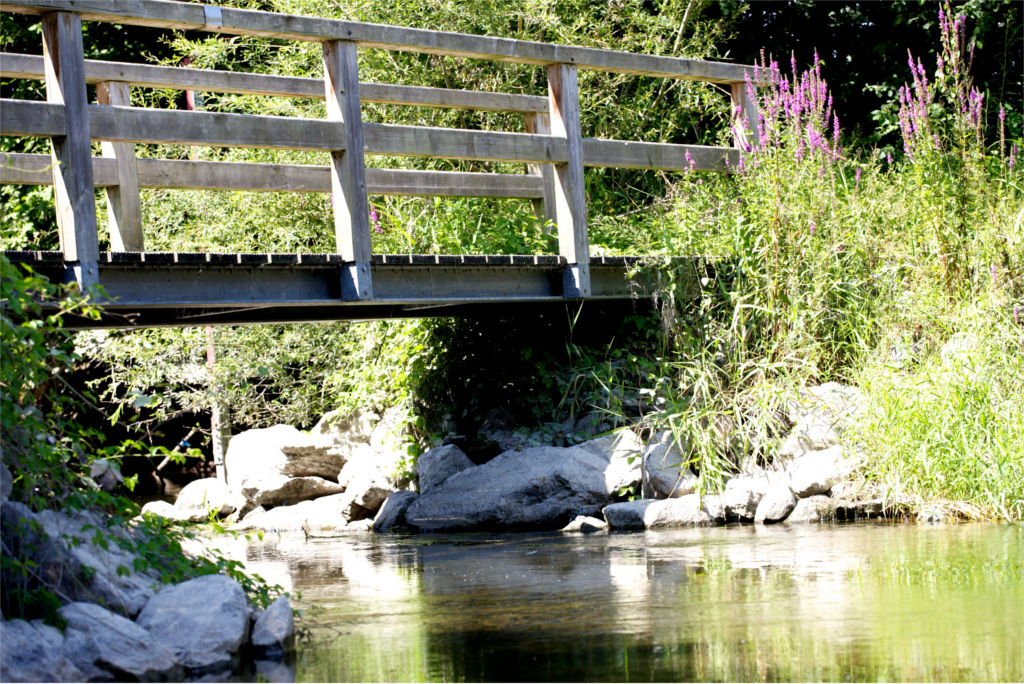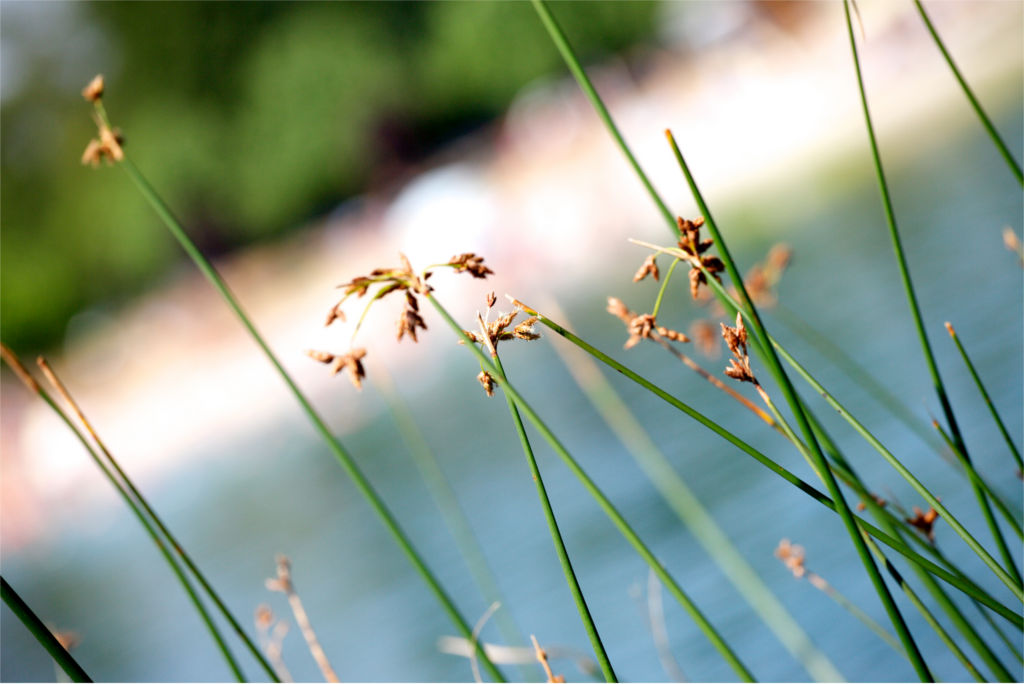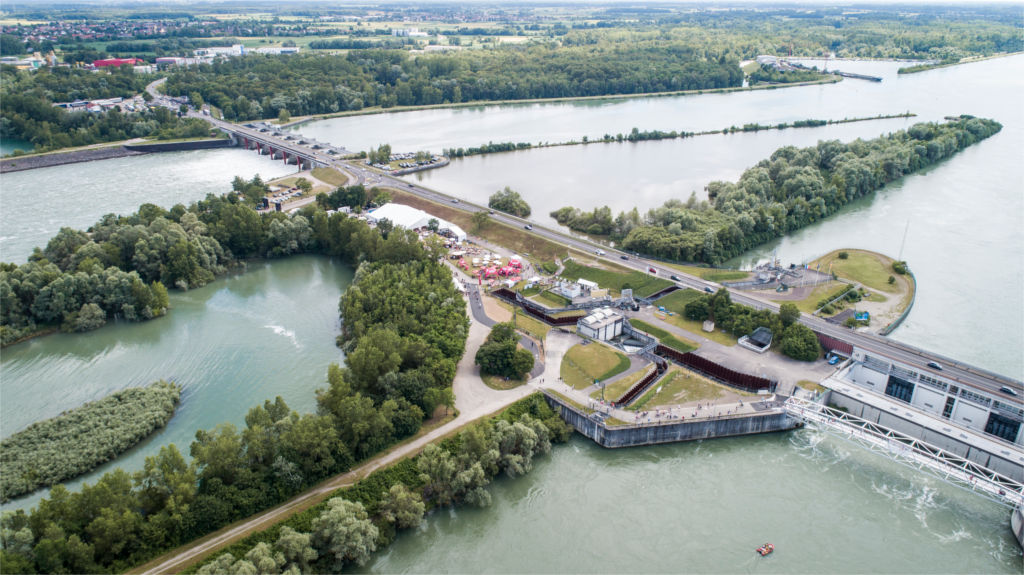 RELAX AND UNWIND
Fresh air, the sound of water lapping on one side, the forest on the other and in the middle, the path on the dyke. You clear your head and let your body relax. Your gaze reaches far into the distance you can see water birds moving in the sky above the slowly moving boats. In the spring, wild orchids, a protected species with bright colours, brighten up the green area below. Punctuated by the open-air art exhibition named "La ligne des Amers", this little path gives an extra dimension to the Rhine experience.
Find your way out
on the Rhine